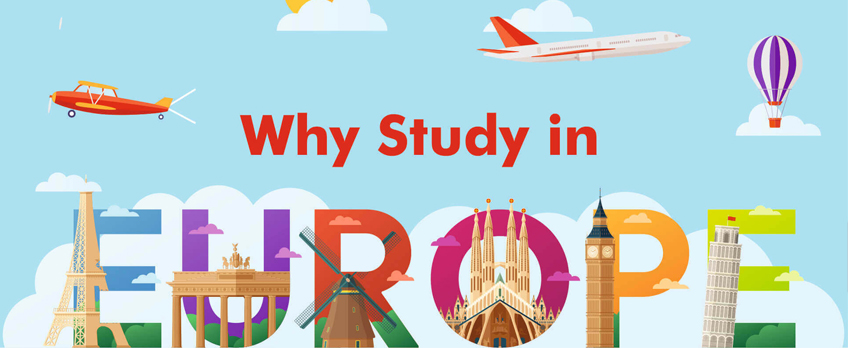 Europe is one of the popular counties among Indian students. The world class education system helps the students to build their professional career here. So, if you are thinking of a good career, then it is the best place for you. There are many renowned professors, lecturers to guide you for your career. The expert guidance helps you to manage the upcoming challenges in your professional life. Here, you will be given the best, healthy environment to study.
Why Study in Europe?
The most amazing fact is that you do not spend much to study here. The tuition cost is lower here. The fantastic atmosphere of this country never makes you feel bore. So, if you compare the exposure, then his is the best choice for you. Here, the students are given a chance for global exposure. Many universities in Europe have international collaboration to maintain the education standard.
Courses Offered by European Universities
The universities of Europe provide various types of courses to the students. Here you can get chance to study many subjects such as MBBS, Law, BBA, Nursing, Dentistry and many more. If you want to know about the courses offered by the European university you have to check below. The classes are:
MBBS course for six years
Md course of 6 years
Veterinary medicine
Civil study
Architecture
Computer science
Environmental study
Courses of chemical research and so on.